Like other social networking sites, Snapchat has grown to become one of the most popular apps worldwide. Users can find much-needed entertainment thanks to its impeccable features. Whereas the application may have major reoccurring glitches that the consumers often complain about.
Snapchat has certain problems that everyone wishes to fix in the interim. One of the primary issues occurs when recording a Snapchat video.
Let's get started about the causes of this issue and solutions.
One of the primary reasons Why You Can't Record Videos on Snapchat.
At certain times you might have got a question while using Snapchat, "Why won't Snapchat let me record video?" You are not alone in facing this issue; anyone can experience it. This bug has been around for a while now.
Let's look into the root of this issue. The following are the concepts explained in detail in this article:
Reasons for Snapchat Not Letting You Record Videos
Ways to Your Recording on Snapchat
FAQs about Snapchat Video and Recording
How to edit video for Snapchat on a Desktop
Following Are The Reasons That Explains Why Snapchat Won't Let You Record Videos!
The bugs: Bugs can make Snapchat's functionality unreliable and rough. Bugs often go unnoticed since no one pays attention to them. It can be a little challenging to remedy faults because they are quite minor coding errors.

But you need to fix this issue as soon as you can if you want to go forward precisely and efficiently because bugs can get daunting as you further use the application.

The errors:

Additionally, there are some connections between bugs and glitches. Glitches are a kind of error coding, however, they can be difficult to run the app as they hamper the functionality of the same. To get rid of this, you'll need to make some tweaks to your app.
Overloaded CPU: Another reason why you are unable to record a video on Snapchat is that there can be a lot of apps running in the background while you're on your Android device.

Although it is an ongoing problem that few people perceive to be a cause for concern, it is nonetheless an important one. Remove all other apps from the background if you notice some issues while recording a video.

Uninstalled Updates: If you regularly update the app whenever you see a new update, it will assist. Apps are routinely updated by developers with fixes for bugs and other relatively minor issues.

If you experience a glitch when recording a video on Snapchat, make sure you have installed the app's most recent update.
How Do I Fix My Snapchat Recording?
Globally, a bunch of Snapchat users complain about how challenging it is to record a video. It really is serious, needs consideration, and has to be fixed right away.
But in order to address this issue, you must act appropriately and adhere to certain criteria.
Let's further talk about How to continue Snapchat video recording on Android and fix any issues that may arise.
Firstly, you will have to Clear the Data,
A particular app will save some data files and information on your Android phone if you are using it. You can get access to that data whenever you want.
This feature can be used in Android to enhance your application-running experience beyond your expectations and make it enjoyable.
The phone will slow down and function poorly if you don't periodically clear that data cache, which may develop into an array of unwanted files. It can often lead to the app crashing while using and physically heating up your phone.
Now, Let's talk about what it takes to clear data in order to get past the issue when recording a snap chat video.
Step 1: To start off with, open your phone's settings and check for the application setting.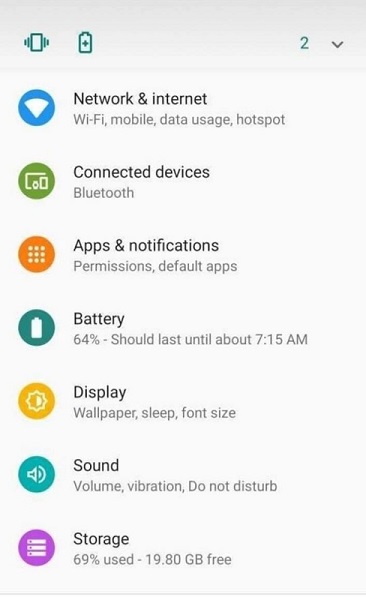 Step 2: Click on the application settings, next look for and select Snapchat. There is a "clear data" option provided. You may delete all the info after clicking on it.
Update the Application with Method 2
A majority of individuals aren't interested in updating their Snapchat videos. They believe that updating an application can cause their Android to lag.
Yet, updating an application always makes it simpler to fix any bugs you might encounter. You may experience a challenge when trying to record a Snapchat video as your recording is frozen.
It happens because your Snapchat application isn't updated. It is hence important to look out for any app updates and upgrade accordingly for a flawless experience while using Snapchat.
To upgrade your application, there are a few steps.
Step 1: Go to the Play Store application and look for three parallel lines or the search box. Click those three parallel lines or the search box. Then select the Snapchat app option.
Step 2: Check for Snapchat after looking into the app preference. Snapchat can be found on your home screen. There will be two options available: Uninstalling the application and updating it. Select and click the update option.
Snapchat video and recording FAQs for the year 2023
1. What happens if I clear my Snapchat cache?
Snapchat keeps files on your Android device just like any other desktop or mobile application does to make your portable device run more efficiently.
This data is cached. Therefore clearing your cache will still retain your data and login details in the app. The caches for features like Lens, Stickers, Memories, Filters, and Stories normally get stored by Snapchat.
In order to enhance the speed and smoothness of the app's functionality, Snapchat will generate a Cache if you use these features.
To delete the files that have been saved on your Android, you need to clear the cache. All of these files won't be visible to you when you clear the cache.
However the Snapchat cache is cleared, and no information from the Snapchat Account actually gets deleted during this process.
2. How can Snapchat video lag be fixed?
Despite Snapchat's advancement, users frequently complain about its speed. It can be a consequence of simple issues which you can resolve right away.
Let's discuss different techniques for Snapchat video lag disposal.
You may fix this issue.
On a desktop, you may edit videos for Snapchat.
Many individuals prefer to stay connected with friends with the help of Snapchat. Despite an overwhelming number of video editing mobile applications, only a handful of them are reliable.
You need to check into iMyFone Filme if you want to find the best video editing application. It's an awesome video editing application that will make your experience seamless and an experience to remember.
Conclusion
Nowadays, Snapchat is sought after because consumers appreciate all of its features. Yet, few people dislike how Snapchat often prevents them from recording a video.
The issue comes from some Android system challenges. Identifying the causes of the issue before trying to identify a fix would be beneficial.
We did our best in this piece to provide you with a broader overview of the video recording issue. This information should be useful to you.