Although Smart TVs and smartphones devices both support the very popular music app Spotify, some customers prefer to use the service on their personal computers.
However, you could experience certain difficulties playing Spotify on a computer running Windows. If you are not familiar with Spotify, it could be challenging to figure out how to correct the mistake.
However, these problems are simply addressable with our efficient troubleshooting techniques. We hope this tutorial will assist you in swiftly troubleshooting Spotify on your desktop, whether you need all of our recommendations or just a few.
It makes logical that you would have the desktop version if you prefer speakers to headphones or find it easier to surf Spotify on a PC.
Therefore, it can be frustrating when something stops working. However, we have put together a list of some of the most typical Spotify on Desktop issues.
Spotify frequently encounters the following difficulties running on desktop:
Update the software on your machine.
Spotify is not responding.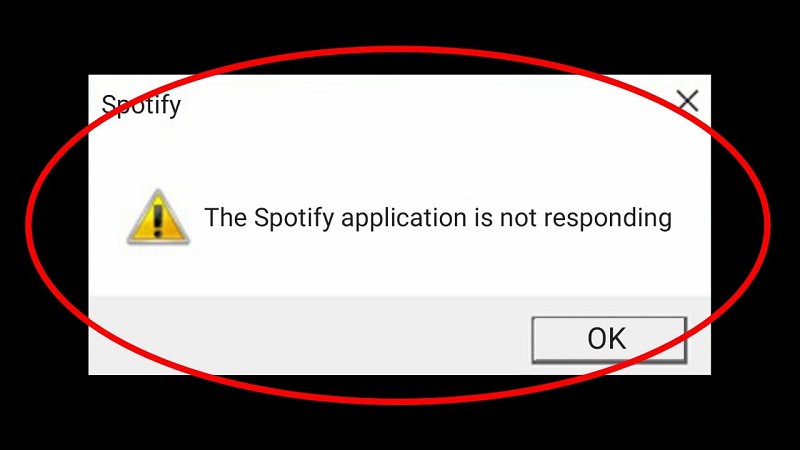 Your information is entered wrongly.
Spotify is an outdated app.
The desktop software cannot run on your computer.
Your internet connection is unreliable.
If any of these problems relate to your Spotify error, keep reading to learn how to resolve the situation.
How to fix Spotify desktop when it is not working.
We offer 7 simple remedies to get your electronic device operating again if you're wondering how you can make Spotify operate on your desktop.
However, if you are not sure whether the issue is with your device or if it is a Spotify bug. Based on user reports, the Down Detector can provide helpful information.
If Spotify is not working or is having problems, this website gives user insights.
Option 1: Check your internet connection
You require an internet connection for accessing Spotify on a desktop, despite given the fact that this may seem obvious. Due to the unavailability of a backup Wifi source on your PC, such as mobile data.
On a desktop, Spotify often will not function again if your internet goes out without a reboot. The best thing to do is attempt a speed test on your device if you are not clear whether there are any issues with your router.
If your router is operating as it should after this. Then, we suggest restarting your desktop computer system.
However, if your router fails to function properly, you can reboot it by shutting it off at the wall, waiting a few minutes, and then turning it back on. Following that, give it five minutes to start up.
Option 2: Restart Spotify.
It may be worthwhile to try restarting Spotify if the issues begin as the software becomes operational.
Just hover over the 'x' in the top right corner to close Spotify, give it a moment to finish closing, and then launch Spotify afresh. If this does not resolve your Spotify error, we do have a number of other solutions on standby.
Option 3: Update the software on your device.
Programs that do not function properly often have outdated software as a cause. The same remains true for a PC that requires an update. On your desktop, you can quickly check this by carrying out the following actions:
Press Update & Security after hitting the Windows key.
It will indicate whether updates need to be made at the top.
Your computer will shut down and update itself if they are necessary when you click Update.
Do this just if you have the time because it could take a little while.
Additionally, you can apply optional updates like Windows 11 install.
Option 4: Reinstall Spotify after uninstalling it
How to delete Spotify
The next step is to totally delete Spotify if you are still unable to use it on your desktop. Verify that the program is not running in the background before beginning the process.
Make sure that you do this if Spotify is still running. Alternatively, Spotify will not remove it without encountering an issue.
You must take the following actions in order to remove Spotify from your desktop or laptop:
Choose settings by clicking the start button in the lower-left corner of your computer.
Next, select 'Apps & Features' after selecting Apps.
Finally, look up the software you want to uninstall and choose it.
To update Spotify
Here is how to reinstall Spotify if you need to:
Select the "start" button.
After that choose Microsoft Store.
Open the 'Apps and Games' tab.
Then perform a search for "Spotify" and click "get" to start your download.
Resetting the app and then signing back into your Spotify account should hopefully fix the problem. If it does not work, we advise trying one of our other troubleshooting options.
Option 5: Hardware Acceleration
It sounds dreadful to mess with the hardware acceleration, however, it's much simpler than you may anticipate.
This is a setting in Spotify that makes use of the hardware in your computer rather than just Spotify. While this is used to optimize Spotify, there may be complications.
In particular, if your PC has become outdated and incapable of performing the tasks that Spotify requires. Unless manually unticked, the option will already be enabled within the system.
Here is how to modify this setting in Spotify for Desktop.
Go to Spotify on your computer and wait for it to load.
the 'alt key' on your keyboard, and then continue.
Next, choose "file" from the top menu, followed by "view."
Finally, click "Hardware Acceleration," which will unselect the box.
Spotify should be closed, given some time to reset, and then opened immediately.
Option 6: Install Windows Task Manager.
According to user feedback, Spotify continues to run in the background even after the app is closed.
Your PC is going to crash as a result, and Spotify will experience issues. However, you can completely shut down the application through the Windows Task Manager.
All you have got to do is if you are not sure how to go about this process.
On your keyboard, hit Ctrl+Shift+Esc to exit.
After a little delay, select Task Manager.
Next, select "End Task" from the context menu after finding Spotify. If Spotify is not on this list, it has already ended its operations.
Option 7: Access the web versions of Spotify
It is worth looking for another way to listen if Spotify is giving you trouble on an older PC.
The music app's web browser version is a terrific method to listen to your music without having to worry about downloading a program.
Go to the Spotify website, scroll to the bottom, and click the web player to access the web player.
Select this and log in. A
After doing this, you ought to be able to access all of your playlists just like you could on the desktop or mobile app.
This is a workaround for playing music on your desktop PC, albeit it might not be optimal.
Conclusion
Spotify is a wonderful website for creating playlists, exchanging favorites with friends, as well as listening to music. However, it can be stressful to fix Spotify if it fails to work on your desktop.
Although using Spotify through a web browser may not be the ideal solution, it does the trick. But if you are trying to fix Spotify on a desktop, we hope our troubleshooting guide has helped you discover a solution.