Now that it is the weekend, you have time to unwind and watch your favorite programs. You select a show from the extensive selection available when you use the HBO MAX app.
You press play and hope for an hour to forget about your numerous issues. But then you realize how awful the subtitles are. HBO will not let you turn off the subtitles, despite your attempts.
If you are experiencing such a problem, relax. This how-to on fixing HBO subtitles that keep coming on is provided to you.
We will follow every step thoroughly so that you may resume your binge as soon as possible. HBO MAX is the company's top streaming service.
The company has only recently entered the Netflix, HULU, and Amazon Prime-dominated streaming industry. However, HBO MAX provides exclusivity on well-liked programs.
Games of Thrones and other such shows contributed to HBO MAX's substantial initial subscriber growth.
Why are HBO Subtitles Needed?
Presently, more than 100 series on HBO MAX are in other languages. You cannot possibly be fluent in that many languages, can you? Then why do these exist on HBO MAX? HBO MAX offers foreign programming that has a solid reputation.
Unknown viewers are drawn in by the excitement. They can watch these programs utilizing HBO's closed-captions and subtitles feature.
Recently, English subtitles for foreign-dubbed television programs have become more widespread. Now that language barriers no longer exist, everyone's catalog can expand.
This also works the other way. For a variety of shows, HBO provides subtitles in more than 15 different languages. By contrasting them with their native tongues, people can become more used to unfamiliar languages.
Nowadays, it is not unusual to watch an Italian program with subtitles in Korean. It substantially boosts global connectivity.
Why Won't the HBO MAX Subtitles Turn Off?
There are a variety of causes for the HBO subtitles constantly turning on errors. A relatively new streaming service is HBO MAX.
As a result, it has a lot more bugs that might lead to mistakes, such as HBO constantly switching on subtitles. HBO MAX automatically turns on the subtitles for the following reasons:
The HBO server
Gaps in the episode
The incorrect choice was selected
The issue with the browser extensions
Overriding the accessibility setting
Let us examine the most common causes to learn why HBO keeps enabling subtitles.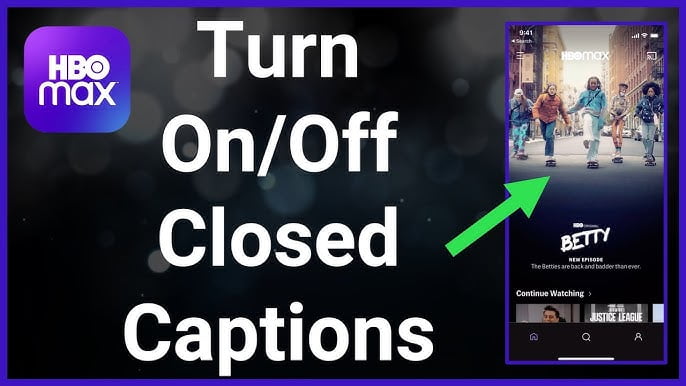 How Can I Turn Subtitles Off on HBO MAX Permanently?
Turn Off Your Device
The very first action you should take when having any HBO MAX problems is to reset your device. A lot of applications are currently being used on devices.
These programs frequently cause users to get overloaded. A setting on one app might interfere with another. Your device will be in a brand-new state after restarting.
It declutters the RAM and resolves little problems that could be causing HBO to continuously turn on subtitles. For the majority of them, simply restarting is sufficient, but if the issue persists, we have further suggestions you can try.
Avoid Using A VPN
We are aware that occasionally you may need to use a VPN with HBO MAX because you might not be able to watch certain regional movies without the other, or you could be considering using a VPN to improve your connection.
Unfortunately, HBO MAX has a mixed past when it comes to VPNs. We believe VPNs will continue to have small issues, like HBO constantly turning on subtitles, until they are ceased to be officially supported.
Therefore, it is preferable to disable your VPN before trying to reconnect again. It is sad that you will not be able to view a region-locked episode without subtitles even if the problem is fixed.
Install the latest version of the HBO MAX App.
One issue with an outdated version is that HBO MAX continues turning on the subtitles. To avoid further issues, it is necessary to update right away to the most recent version.
Developers add new features and remove outdated ones with each new version. The adjustments are also reflected on the HBO servers.
HBO may continually enable subtitles if your app and the server are utilizing different versions of the same program. However, you can check for updates by getting to the App Store or Play Store if the auto-updates are turned off.
If an update icon appears, click it and wait a while. HBO MAX should be restarted when the update completes in order to end multitasking. Enter your account information to log in and check if the problem has been resolved.
Check the settings
A number of settings on your device may be the cause of the HBO keeps turning on captions issue that you are unaware of. Your device's settings may require you to make a number of adjustments before your subtitle issue is resolved.
We will walk through a general process that works with the majority of HBO MAX-compatible devices:
Make sure the CC option is off before anything else before watching the show.
Go to the HBO MAX options menu after that.
Go to accessibility by navigating.
Go to the sub-menu for captioning and subtitles.
Activate none of the toggles.
You need to deactivate each option in your HBO MAX app. In addition, devices have their own accessibility settings.
Sometimes they can change the CC setting for HBO MAX. If the CC option is present, go to your device's accessibility preferences and turn it off.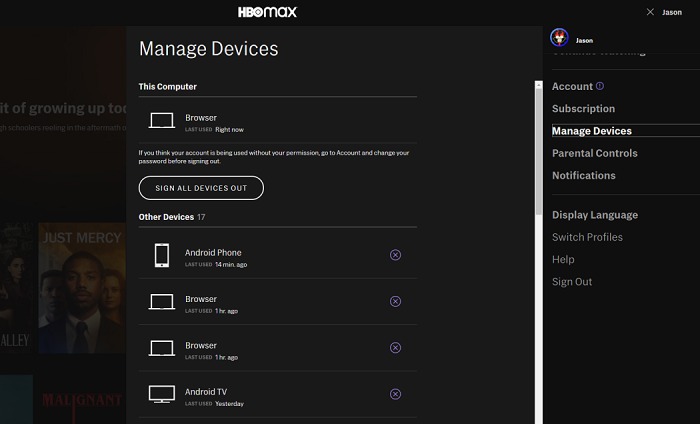 Why is it so difficult to disable HBO Max Subtitles?
It is not a huge deal at all. Stopping or enabling the subtitle will fix this. You can edit the subtitles by just selecting the CC icon.
Why do the videos on my HBO Max almost always have subtitles?
Enter your account information on HBO Max's official website to fix this. Select the voice cloud icon after placing the cursor on any scene in your preferred TV show or movie. You can turn off the "Subtitles" from here.
Can HBO Closed Captioning be disabled?
When the player controls are shown, click the CC button in the lower-right corner of your screen while your video is still playing. Choose between ON and OFF. Additionally, you can press options to modify the caption style.
What distinguishes subtitles from closed captions?
The purpose of video subtitles is to help viewers comprehend a movie's language in its entirety. On the other hand, Captions are designed for viewers who experience issues with the body of the video. You can have either open or closed captions.
Conclusion
You need to get in touch with HBO customer service if your subtitles continue to appear. We believe we have found a solution to your HBO subtitles problem.
While comparing it to other platforms, HBO Max has engaging content. HBO Max has a wide range of categories and is also reasonably priced.
You now have the knowledge necessary to successfully disable subtitles on HBO Max on any device thanks to this guide. You will not be interrupted while using your preferred things as a result of this.